Casa Magoni opened its new tasting room in 2014. It is an easy exit at Km 84 off of The Ensenada-Tecate 3, however Camillo Magoni has been producing wines in the Guadalupe Valley for 49 years. Now the visitor can come to this delightful location to sample wines known to be easy to drink and wonderfully affordable. The wine tasting room is a sharp clean rock constructions with both indoor and outdoor patio for tasting. What catches the eye immediately when first arriving is the majestic 200-year-old coastal live oak. Camillo Magoni may not be there as he spends his time between his office in Tijuana and Casa Magoni; however, his expert staff will guide you through your Mangoni wine experience.
You might ask to have your tasting under the massive arms of the grandfather oak, spreading out to create natural shade. This tree was a sapling when the native Kumiai still roamed throughout this valley as hunter/gathers. The oak nut was a staple of their diet. Today, the wind blows through the branches with ancient memories and the doves coo a love song while you enjoy the wines. Interestingly, just up the road at the location of Finca Altozano's "popup" restaurant, Animalón, the fine gourmet chefs will treat you to Baja Mediterranean cuisine with seating under another ancient oak tree. Camillo had an arborist come out to verify the date of the tree, establishing the true years of this ancient one at approximately 200 years. It is the size of the trunk that establishes it correctly. These two old giants are the only ones that remain in this area, causing one to wonder, if in the past, there had been many more oak trees providing shade.
Camillo Magoni first began as winemaker for L.A. Cetto at a time when there were only a few wineries in the valley. At that time is was mostly agriculture and grape growers. After all this time he is bringing his years of experience and creating his own label. You will find that these Magoni wines are relatively young, but offer a depth of tasting experience that is quite surprising. Currently, Senior Magoni is tending over 270 acres of vines planted with as many as 112 varieties of grapes and developing further the expansion of his project. A delightful Viognier and Flano blend, Manaz, has been introduced into the valley that harkens back to Camillo's Italian past. He is a descendant of a winemaking family in the northern Italian Peninsula. This is one of the reason that he was attracted to Mexico and a different peninsula. Camillo loves challenges. This 2016 Manaz is named for the campo on which these grapes were grown and is a pale and luminous yellow with a touch of spring green. It does not pass through the barrel and is summertime fresh in the mouth. It has a nice acidity with a long finish. Here in the Guadalupe Valley, Camillo has taken on the challenge of creating a wine culture where tequila and beer have been historically favored.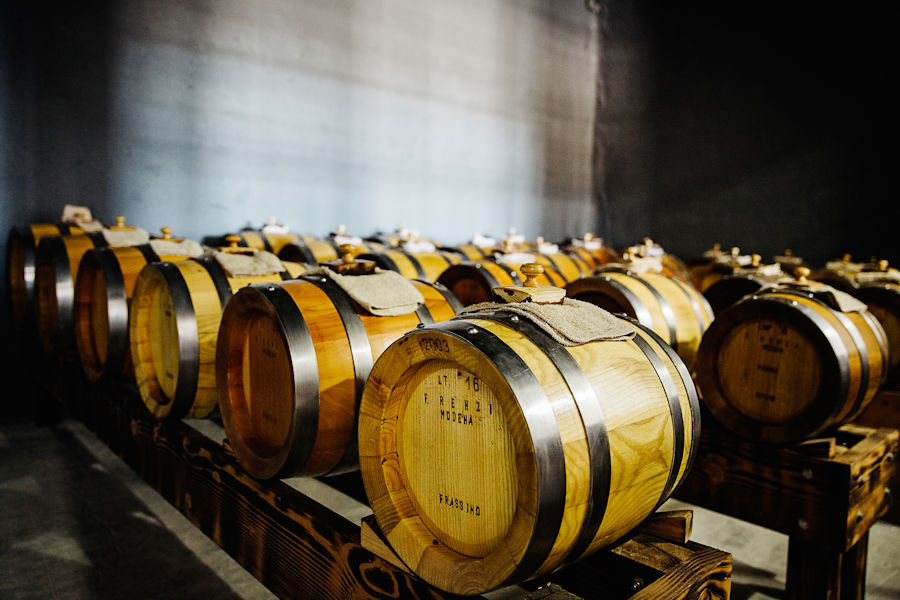 The next selection poured by the delightful enologist Paty Estrada is a 2017 Chardonnay blend with a 20% Vermentino grape variety Magoni has introduced into the Baja wine culture. It presents with citrus and soft pineapple notes. It does not pass through the barrel. This is a favorite of the local Chardonnay lovers who have found it an affordable Chardonnay combined with a fine quality.
Just like most winemakers in the Guadalupe Valley, Camillo keeps a watchful eye on the water situation as there has been another drought year in Baja. But he continues to pursue the development of his vineyards and production. He foresees being able to utilize reclaimed water and while planting and maintaining hearty varietals that can withstand the heat and arid conditions. The 2016 Origen 43, named after the 43 Parallel in Tuscany, has 10 months in American oak. The blend is a synergy of the different varieties with origins near Tuscany, now grown in the Guadalupe Valley. Origen 43 gave intense notes of cherries and raspberries and a little smoky with a velvety texture. One of the favorites of the day was a 2015 perfect Bordeaux blend of 75% Merlot 24% Malbec with 15 months in American oak. Malbec is one of those heartier grapes that are ideal for the valley growers and is said to be the "icon of Argentinean wines." We loved the aromatic nose and touch of fig. Elegant with spicy notes, the flavor was rich on the palate with a velvety long finish. We definitely want to linger over this lovely blend.
Saving the best for last, Paty pours a 2014 Nebbiolo with 15 to 20 months in American oak. From the first aroma it makes us smile with its intense floral notes, opening with black berries and spice. With the aroma's invitation, we dive into the bright ruby wine appreciating the fruit and floral, mature tannins and long finish that calls out for chocolate! Camillo Magoni is committed to proving that Baja California has the soil and weather to support a sustainable wine trade. He sees Casa Magoni as another project to show that Baja California has the soil and the weather to establish a sustainable wine trade, while at the same time producing good quality wine at affordable prices.
References: Sacramento Bee, special writer Mike Dunne
Article by Martina
Photography by Cintia Soto