It's June in the wine country. Heading out on the back road through El Porvenir, suddenly you pop out of the coastal fog bank into the blazing sunshine. The experience is as if you have left one world behind and entered another where sunlight bounces off ripening vines and the breeze is a traveling companion. If one has thought they had discovered their favorite winery in the Guadalupe Valley, they have not yet visited Emevé Winery. The adventure in tasting has just begun. A dirt road cuts through the lush acres of vines nearly to the base of the mountain. It is just a few months away from the harvest and the celebration of Vendimia.
A striking yellow cube with a sweeping lower case é rises into the clear blue sky announcing Emevé. The perfectly manicured vines have been trained into immaculate lines stretching out to the rocky hills beyond. Getting out of the car in the spacious parking area, there is a special quality to the air. Being this far from city and freeway both sky and air are fresh, open and bright. It requires at least a brief moment of appreciation, before going into the modern glass building. The main part of the building is all glass. This is the wine tasting boutique. Below ground is an elegant tasting room by reservation. Brenda Martinez will greet you as your guide through the adventures of tasting and will bring a clear understanding to the extra ordinary life that is required to be a producer of award winning wines. The elder, Mario Villarrea, bought this land twenty years ago planting grapes to sell to wine makers. History will show that many growers turned to creating their own wines in this region and this is the case with Emevé. On a whim, Mario submitted Los Nietos, his first bottling, to the National blind tasting. Everyone was surprised by it winning a gold medal for this first bottle in 2007. "Los Nietos" won the gold for three years in a row. With such an auspicious start it was only up from there. Today, Mario's daughter, Laura Villarrea, owns and manages.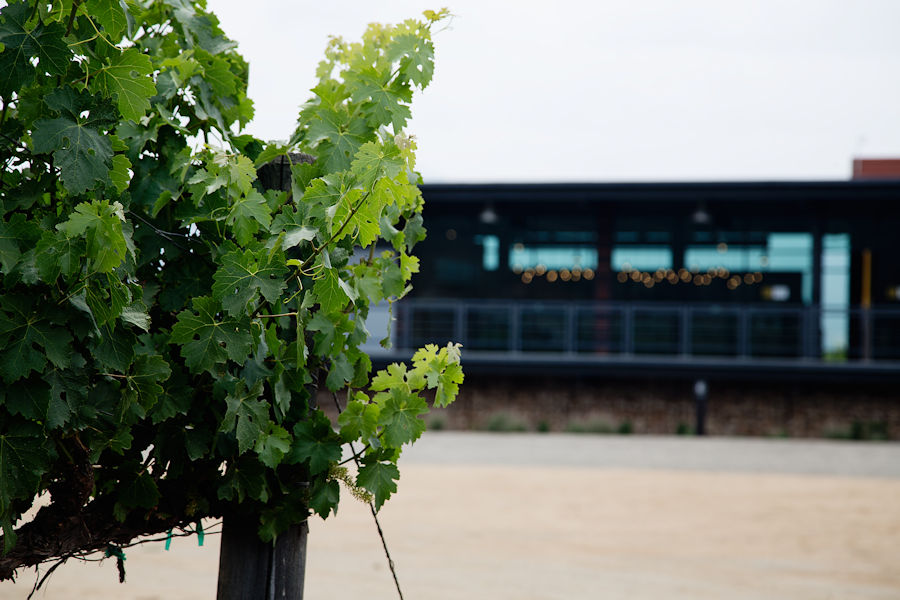 Brenda takes us deep in the earth, inviting us with her bright smile to begin our tasting in the cellar. With a hint of ceremony, she sets out the glistening glasses under the soft lighting on a long glossy wooden table. This room requires reservations, indeed it is well worth the experience while tasting. There are three packages to select from. We will be enjoying one white and three red from the pre-selected packages. We begin with a dazzling 100% Chardonnay, 2015 with 4 months in Hungarian Oak barrel. This was an extraordinary presentation, crystal clarity with fresh citrus aroma, followed by a note of tangerine and a hint of caramel. Brenda points out that being in the new Hungarian oak barrel makes a huge difference. The long buttery finish says it all. Emevé Chardonnay has three gold medals.
Brenda is quick to share how lucky she is in her work and how much she loves what she is doing. The Villarrea family is assisting her in attaining a sommelier credential. This is a very unique position in the world of gastronomy. It takes years of study and one becomes a sommelier through experiences. First working in the vineyard, making the wines and intense practice in "deductive tasting." Deductive tasting requires years of experience and a sommelier must know by taste only, the type of grapes used, the region from which it came and even the year. There are only 150 master sommeliers in the world. Obviously Emevé family cares very much for all the people who work here. Brenda adds that it has changed her life. She was first hired to be the English translator for visiting groups. She grins and says, "It only took two weeks to change my mind about going into the Criminal Justice system." The dream burst open into this surprising opportunity that is now in its seventh year. She tells the story of Mario and how he is convinced that everything, absolutely everything, goes into making a truly fine wine. He employs women to harvest, because of their gentle touch with the grape clusters; less bruising, more love, makes better wine. The men do the heavy lifting. The art of winemaking is a love affair, always striving for perfection. At Emevé, it is Daniel Lonnberg that guides the wines to their full fruitfulness. He is originally from Santiago, Chile, where he studied Oenology in the University of Chile. Emevé uses Hungarian, French and American oak barrels. Blending the wines in different woods will create a distinctive flavor and aroma to each wine. The barrels are used once, then are sold to independent winemakers for home production.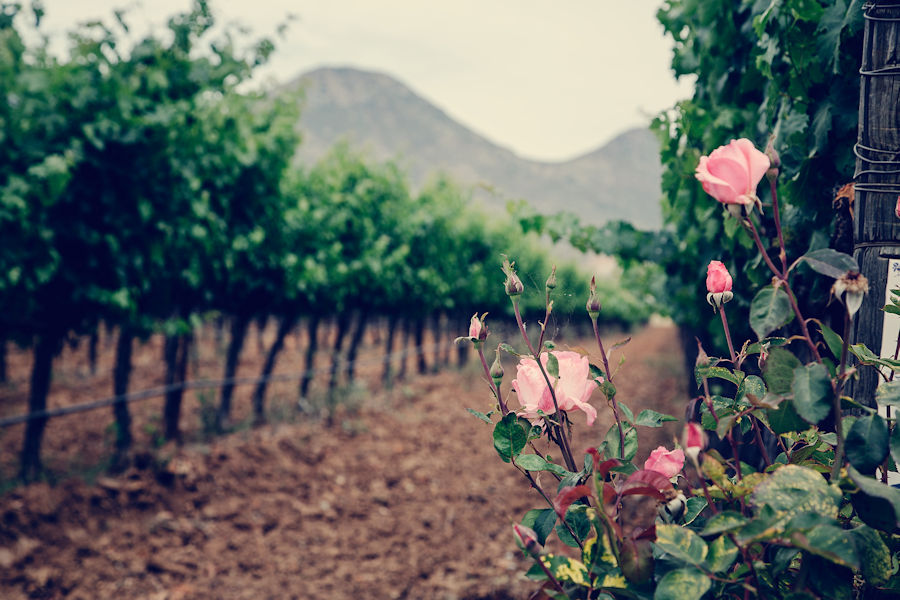 Next Brenda pours a 2013 100% Cabernet Sauvignon. This is an interesting blend by using both French and American oak in the aging process. It glistens like a red ruby with long legs, sliding slowly down the glass. Brenda points out that the slower its return, the more balanced is the alcohol which makes for a lighter bouquet, avoiding the sensation of alcohol leaping into the nose. It had a nice body, opened fast and smooth. Brenda suggests dried cranberries or chocolate to bring out an even deeper pleasure in the taste. Its finish was long with dark plum lingering. Next the 100% Malbec with twelve months in both French and American oak. Brenda points out, "We are featuring the single grape wines as it gives an insight into the quality of the grapes grown here in the valley." This Malbec experience was intense red fruit, topping off the long finish with chocolate was a melting, mingling, merging and luscious experience.
The final tasting in the package included Los Nietos Reserve 2014, with 18 months in both French and American oak. This is the original Bordeaux Blend of Cabernet Sauvignon, Cab Franc and Merlot which won the gold medal in 2007. The vines are now 15 years old and each year nature gives the harvest a special touch. The elegant black label with a golden tree tells the family story. This is an elegant and complex wine with a perfect balance. Tasting the red fruit berry and a note of cherry and a very enjoyable long finish lingered for perfect pairing.
Emerging from the dark cellar and stepping out into the sunlight and fresh breeze, one can't help but have a feeling of being filled with a new understanding and appreciation. It is quite possible that Emevé has effectively become your favorite winery. Alas, if you cannot make it into Baja California, you can find Emevé wines at Whole Foods in San Diego or try LMA Wines. But be warned, once tasted, you will have to make the trip to Baja for the full Emevé experience.
Article by Martina
Photography by Cintia Soto