Mexico Offers Amnesty: Temporary Residency Made Easy
By Martina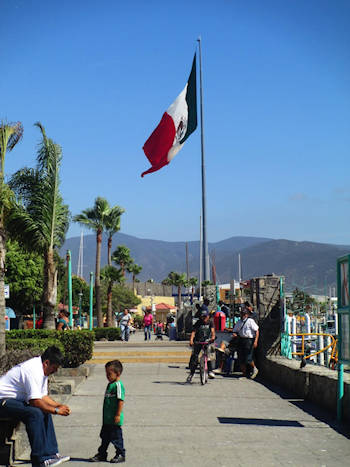 Suddenly Mexico has made it very easy to get temporary residency. However, the circumstances in which you can apply are unique. I wanted to investigate this "rumor" and was fortunate enough to find the office of Carlos Victorica, Immigration Lawyer, which was right next to the immigration office, Instituto Nacional de Migración (INM) in Ensenada. It was an unusually hot day in March and the blazing sun bounced off the windows as I walked through the open door into the cool interior. Christian, a bi-lingual staff member greeted me and invited me to take a seat, saying that Señor Victorica would be right with me. The office was quiet and no one else was waiting. In a few minutes a tall robust man with a huge smile came out of his office. He suggested I call him Carlos, putting me at ease instantly. I told him I wanted to write a story about this offer of amnesty for people with an expired FMM, if it wasn't just a rumor. He assured me it was a program that has been helping many to obtain temporary Mexican residency and he was happy to walk me through the process.
First, the important criteria:
You must be in Mexico with an expired FMM, meaning you are revealing that you are illegal.
Your expired FMM has to have been issued before January 1, 2020.
You must have a passport.
You are not required to leave Mexico to begin the process at a Mexican Consulate.
You are given a choice from a one to four year residency card.
Before beginning the paperwork, you must pay the immigration fees which range from $300 to $700 US dollars based on the number of years of residency desired.
The fee does not include hiring an immigration lawyer or consultant.
It is highly recommended to hire someone to walk through the process for you.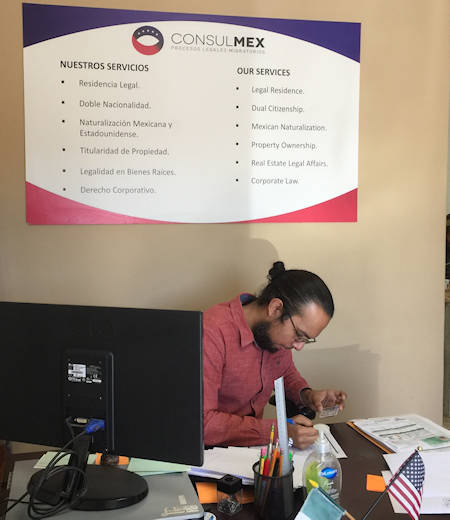 Here is the game changer! No proof of financial status is required to obtain the Temporary Resident card. Many people who may have wanted full residency status some time ago, found that they could not qualify with their current income. This waiver is a huge opportunity. You will remain in Mexico for the application, but you will be given a temporary FMM to show you are in process.
If you work with a lawyer or consultant like Carlos, the process may look something like the following. The first appointment consists of preparing the paperwork to submit to immigration. There are a series of easy questions, like "Why did you let your FMM expire?" and "Why do you want to become a resident of Mexico?" The second visit is to take the paperwork directly to immigration. The appointments with INM are made by the lawyer's or consultant's office. You'll meet directly with an immigration officer. There is an interview in Spanish and they will ask the same easy questions. INM may or may not be able to take your photo and fingerprints at this time. It is possible to have to return. Be prepared to visit the INM office two to three times for the entire process. As of March 2022, there has been a hold up on getting the cards printed. But the official paper with your residency number is valid anywhere in Mexico.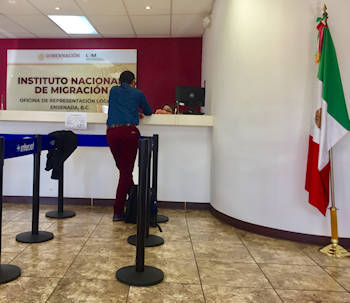 Carlos was so helpful in streamlining the step-by-step requirements and procedures. He shared a personal note of how he chose his profession as an immigration lawyer, "I lived illegally in the United States. I know how it feels. I was always in a certain amount of stress. I decided I wanted my practice to be about helping people to immigrate in order to give them peace of mind." Carlos was unable to say how long this opportunity for temporary residency might be offered. But once you have the Temporary Resident Card, you become a full resident of Mexico and can travel freely anywhere in Mexico. The procedure and fee will be somewhat different depending on where you apply and the amount of the lawyer or consultant fee.
However, when your Temporary Resident Card expires, if you want to pursue Permanent status you will be required to go to the Mexican Consulate and begin the procedure for Permanent Residency, having proof of your current income and bank holdings. If you do not have the required financial records, you cannot continue and will then need to return to the FMM visa.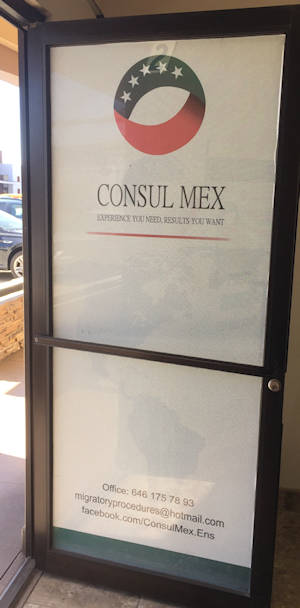 Carlos has an informative Facebook page with updates and information. He is good about returning calls in a timely way. Christian is always there to answer any of your questions.
Contact:
Carlos Victorica, Immigration Lawyer
Facebook
Office | Lopez Mateos 2030, Ensenada, Baja California
Phone: +1 52 (646) 175-7893
Martina's email: mteomaya(at)gmail.com