The Vanishing Mission of La Purísima
By David Kier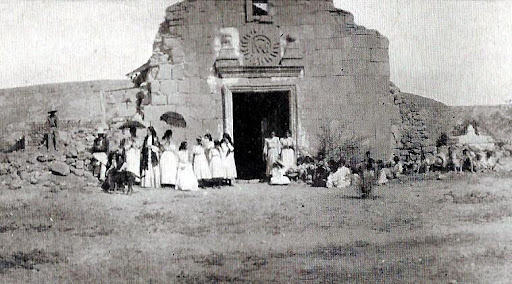 Missions were the system that Spain used to colonize new lands added to its empire. The Catholic church was very central to the way of life in the 1700's. In the New World, a mission was an outpost centered around the church. That is the one building we typically think of when we hear the word, 'mission'.
In addition to the church, there were living quarters for the missionaries and the soldiers assigned to protect the mission. A warehouse, a workshop, and a hospital were among the other buildings at a mission. Waterworks such as a dam, reservoir, and canals were of vital importance for the crops and livestock that provided food and industry for members of each mission.
The first mission church was often made from sticks, poles, and leaves. It was a place to protect the altar and perform services from. Additions to the church that followed was the use of adobe bricks and a roof of reeds, poles, or palm leaves. Being the largest building at a mission, it tends to be the longest surviving or best built. Several mission churches would eventually be built of cut stone blocks. We see examples of those mission churches at San Borja, San Ignacio, Mulegé, San Javier, and others.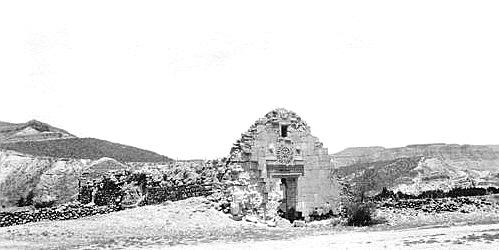 The discoverer of the future La Purísima location was Padre Francisco Piccolo. Piccolo was perhaps the first great Jesuit explorer of Baja California. Piccolo discovered the sites for the missions of San Javier in 1699; Mulegé in 1703; La Purísima in 1709; and San Ignacio in 1716. Padre Piccolo began the work at La Purísima when he created roads and planted gardens.
With funding provided by the Jesuit's leading benefactor, José de la Puente Peña (also known as the Marqués de Villapuente), and the arrival of Padre Nicolás Tamaral, Mission La Purísima Concepción de Cadegomó was founded on January 1, 1720. Tamaral was first stationed at the San Javier mission's visita (visiting station) of San Miguel, in 1717. There he learned the Cochimí language and assisted at the prosperous visita. Today, that location is called San Miguel Comondú.
Padre Tamaral became very popular at his new mission assignment when he planted a field of watermelon. The Natives loved this new fruit. When Tamaral traveled to nearby Native rancherías (settlements), he brought watermelons along, and that treat had convinced them to join his mission. Teaching agriculture helped to reduce hunger. When the Native tribes came to the mission, they would see how to plant seeds, then irrigate and grow crops.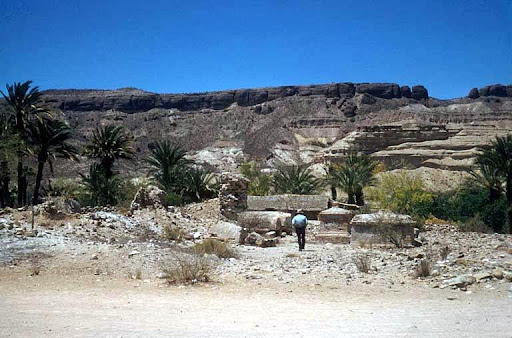 Grapes, pomegranates, figs, sugarcane, guava, sapote, lemon, wheat, and corn would be grown at La Purísima to help make it an abundant food source. Cotton was also cultivated to make clothes. The Cochimí Native population soon grew to nearly 2,000 members of this mission.
La Purísima was an important mission and it operated for 106 years. However, unlike the nearest missions at Comondú, San Javier, Mulegé, and Loreto, it remained as an adobe church with just a stone façade. The Franciscans replaced the Jesuits in 1768 and in their report of 1772, mention the church as being made of stone and adobe with a roof made from tules [reeds]. The Dominican Order arrived to replace the Franciscans, in 1773. Epidemics had reduced the mission population. Plagues of locusts had destroyed crops. This mission, along with many others, was in a state of serious decline. A Dominican report in 1793 describes the church as made of adobe, seventy feet by eighteen feet. The priest's house was a spacious adobe room with a library containing 200 books.
When Guadalupe, the next mission to the north, was closed in 1795, its remaining population of seventy-four Natives were transferred to La Purísima. A census at La Purísima, five years later, gave its population a figure of just sixty-one!
Padre José Antonio Sánchez was the Dominican at La Purísima in 1822 when Baja California officially recognized belonging to the new Empire of Mexico. Many Spanish missionaries left Baja California in 1822, including Sánchez. A few pledged their loyalty to Mexico and stayed on. Padre Domingo Luna was the last missionary at La Purísima when it was finally abandoned in 1826.
Mexican people from the mainland crossed the gulf to begin new lives on the peninsula. The former mission locations were repopulated. Water works, built 300 years ago by the padres and Natives, would continue to serve the farms surrounding the missions, to this day. In a photo taken in 1906 by Arthur North, we see that the mission church was still used for Sunday services and its bells were hanging alongside. Large tombs were on the east side. Two were quite elaborate. These two (what remains of them), are about all that is left today at the mission site. A home is built on what was once the church. It is behind a fence to keep the curious out. Parking and a shaded rest area are provided for visitors to the mission site. Trails for hiking down to the mission dam have been marked. To find the mission site: Take the paved road to the east side of La Purísima. Find the Otho Restaurant and Posada del Angel motel. Go one more block east and one block north. GPS: 26°11'25.6"N, 112°04'22.6"W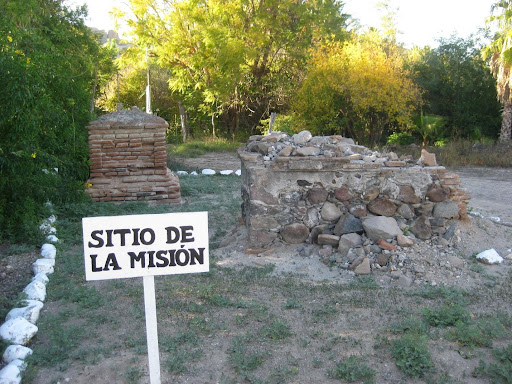 About David
David Kier is a veteran Baja traveler, author of 'Baja California - Land Of Missions' and co-author of 'Old Missions of the Californias'. Visit the Old Missions website.