Mexican Toll Roads and Green Angels
Map Your Toll Road Route
Mexico boasts an extensive network of well maintained toll roads throughout the country. For road and toll information, visit the SCT (Secretaria de Communicación y Transportes) website (in English!) for:
Detailed maps of toll roads throughout Mexico
Toll costs
Approximate fuel costs for a route
Map your route for a breakdown and total of the tolls. Map Your Route
Toll road costs for Baja California Norte as of May 2018:
Playas de Tijuana - $35 Pesos (appx US $1.82)
Rosarito - $35 Pesos (appx US $1.82
Ensenada - $37 Pesos (appx US $1.92)
Tijuana to Tecate - $111 Pesos (appx US $5.77)
Tecate to Mexicali - $210 Pesos (appx US $10.91 and a total of 4 toll booths)
Zip through the toll booths with IAVE - the electronic way to pay!
Toll Road Insurance
Did you know when you pay a toll you are automatically covered by the insurance provided by Caminos y Puentes Federales? When you receive the receipt from the toll booth (make sure to keep it in a safe place you will need it to file a claim) read the back of it. It may say something like this: "El seguro cubre responsabilidad civil, gastos medicos y ultimos gastos." English translation: "Insurance covers civil liability, medical payments and funeral expenses." This insurance has always been somewhat of a mystery to people. What exactly does it cover? Here we explain what it does (and doesn't cover) while you are on the toll road.
Toll Road Insurance Coverage:
The insurance covers two different situations. One, if you are at fault it will cover the following:
Damage to the road
Damage to other vehicles including medical payments for occupants and pedestrians
Medical payments and funeral expenses for occupants of your vehicle
There is no deductible if you are driving a car, but there are deductibles if you are driving a bus or a small bus or larger vehicle



The insurance will not cover damage to your vehicle if you are at fault
Secondly, if you are not at fault, it will pay for :
You may learn more and read the conditions of the insurance in Spanish by visiting the Seguro del Usuario page on Caminos y Puentes website.
Green Angels - Ángeles Verdes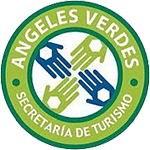 The green angels are mobile mechanics who patrol the Mexican toll roads in spiffy green trucks to offer free assistance in the case of a breakdown (labor and towing are free, but to replace a part would be at the expense of the car owner). In addition, they are equipped to give tourist information as they are connected to government offices via a network. Although their services are free, tips are appreciated.
Take notice of the emergency signs along the road with phone numbers. If your vehicle breaks down, pull over to the side of the road and lift the hood to signal them. Call one of the numbers below depending upon which toll road you are on and the green angels are on their way to help.
Tijuana - Ensenada ~ 01 800 990 3900
El Hongo - La Rumorosa ~ 01 800 990 3900
Tijuana - Tecate ~ 01 800 888 0911