8th Annual Baja Nomad Día de los Reyes Toy Drive
Please help Baja Nomad and Baja Bound collect 1500 presents for poor children in Tijuana.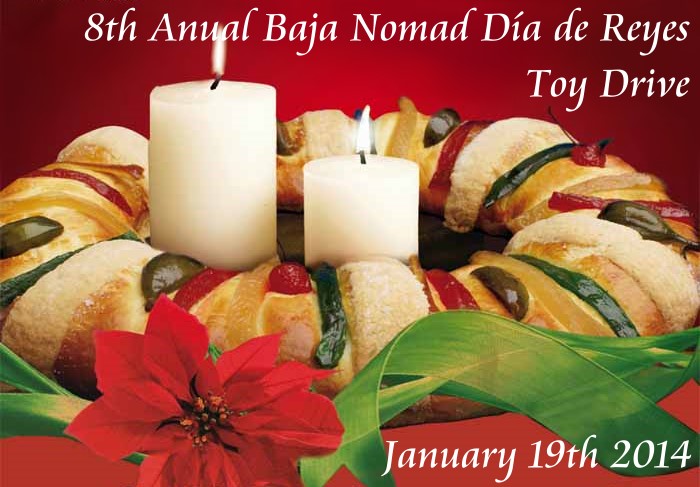 View information about the toy drive on Baja Nomad.
About the annual Baja Nomad Toy Drive
For the last 8 years, Baja Nomad has brought Christmas to children from Tijuana's poorest communities. The toy drive was begun by Fernando Garcia and Doug Means (both Baja Nomads). Each year, the toy drive has grown to include more and more children. This year, Baja Nomad is striving to bring fun and smiles to 1500 children! Donations are also needed for the fiesta which includes tamales and a traditional rosca (cake eaten on Día de los Reyes - the day of the three wise men.) If you feel it in your heart to help us:
Baja Bound is the U.S. collection point for toys and donations
Toy Drive c/o Baja Bound Insurance Services, Inc.
750 11th Avenue #101
San Diego, CA 92101
Phone (619) 702-4292
Toll free (888) 552-2252
Email: service@bajabound.com
Paypal Account for Donations
If you would like to donate money for toys or food, you may make a donation through paypal as well.
Please send to: fernando@vivabajacalifornia.com
Watch the video from a previous toy drive.